Boost Your Productivity and Profit With Pottery Studio Management Software
You can finally get rid of the clipboards and spreadsheets, and let billing run automatically, without hours of admin time tracking it all.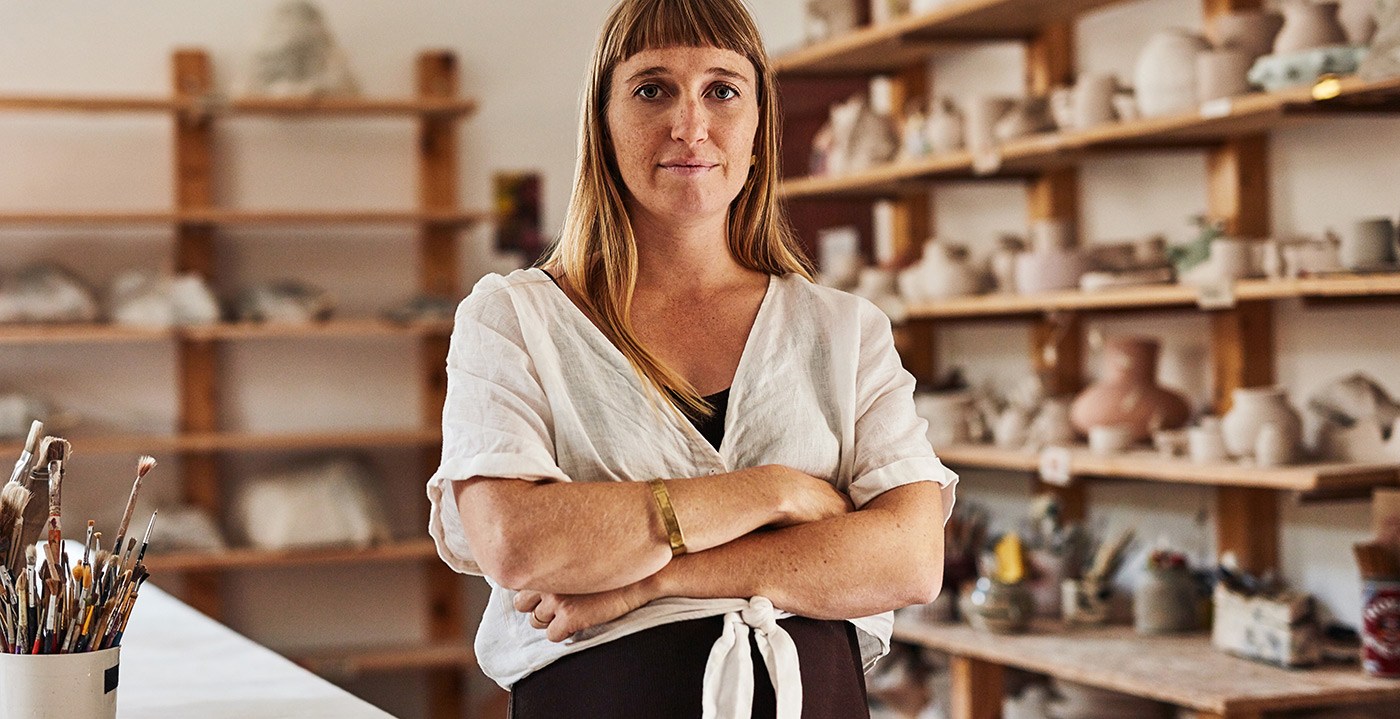 Get started today
Efficiently manage members and billing with Kiln Fire pottery studio management software.
Testimonial
We had a lot on our plate starting our pottery studio, but the Kiln Fire app has made it incredibly smooth to deal with the typical admin tasks like collecting firing fees, signing up users for memberships, and selling our classes.

What we love most is that our members enjoy using it too! The convenience of adding their pieces for firing fees online has been a game-changer for everyone, and they like adding glaze notes into the app for their own reference. The screen that shows the status of each kiln firing saves us from getting asked the same question over and over again.

Kiln Fire has brought a sense of organization and efficiency to our studio for our members and students. It's made our lives as studio owners so much easier. We can't recommend it enough!"

- Forma Studio Owners
Pricing
Build a Custom Plan For Your Ceramics Studio
Every studio does things differently, we get that. Customize your plan to only use the core features you plan on using.
Users includes subscribed members as well as any other users who would log in to use the app for firing fees and other purposes. You can make users inactive if they no longer need to log in and they would no longer count for your plan's user total.
These prices do not include credit card processing fees. We use
Stripe
to process credit cards and you will start and connect your own Stripe account with our app. In the US they typically charge 2.9% + 30 cents per transaction.
F.A.Q.
Frequently Asked Questions
What do our users need to download?
Absolutely nothing! This is a web app, (just a website with fancy functionality really). It works on all devices, including mobile phones and desktop computers. You and your users are welcome to add it to their mobile home screen as an "app", or just bookmark it like your favorite website.
Are you planning on making an iOS and Android app?
No, we aren't. And there is an important reason why: this app does billing and collects money for you. If it were in mobile app stores like Apple's iOS App store or Google's Play store, it would be force to collect all money through the app store and surrender up to 30% cut to Apple or Google. We didn't think you would want to lose 30% of your profit.
How do you collect money and handle credit cards?
We use Stripe, one of the leading providers of credit card payments online. You will sign up for your own Stripe account that you own and can log into. Use use Stripe Connect, a program that lets us charge credit cards through Stripe and have it go directly into your account there. The beauty of how Stripe works is that it is totally secure. We can never know a full credit card number on our website, as all credit card information goes directly to Stripe's servers, without touching ours. We can then help you charge those stored credit cards on Stripe servers with an access key, which can be revoked at any time.
Do I have to use Stripe as a billing provider?
Yes, our tool is 100% tied into Stripe's functionality and we cannot use any other billing providers.
Can you handle different currencies?
Yes, we can handle any of the currencies that Stripe allows you to handle through your account. Their support for various currencies depends on the country you are from. We currently only allow you to collect money using a single currency that is configured in your account during set up, though you can charge credit cards of many types and currencies.
Who can log in to the app?
Anyone who you choose to allow into the app. There are multiple ways to become a member including sending invite emails, passing out registration links, first firing links, and member sign up links. Once in the app you can manage users and deactivate them when they no longer have any need to log into the app any more.
Can I brand the app for my studio?
Yes, you can customize the app visually in a number of different ways. You can upload your logo and choose a primary brand color. This color is used throughout the interface to make it a branded experience. The app features your logo along with all emails that are sent out through the system.
Do we have to use all of the functionality of your app?
No, you pay for what you use. You can choose how many "core" features you are planning on using and will only be billed for those. In addition, there are some non-core features that can also be turned on and off as you wish. If you want to use them you can, but you don't have to. The app will always consist of Users and Receipts, those are the base features that all other functionality extends from.